Main content starts here, tab to start navigating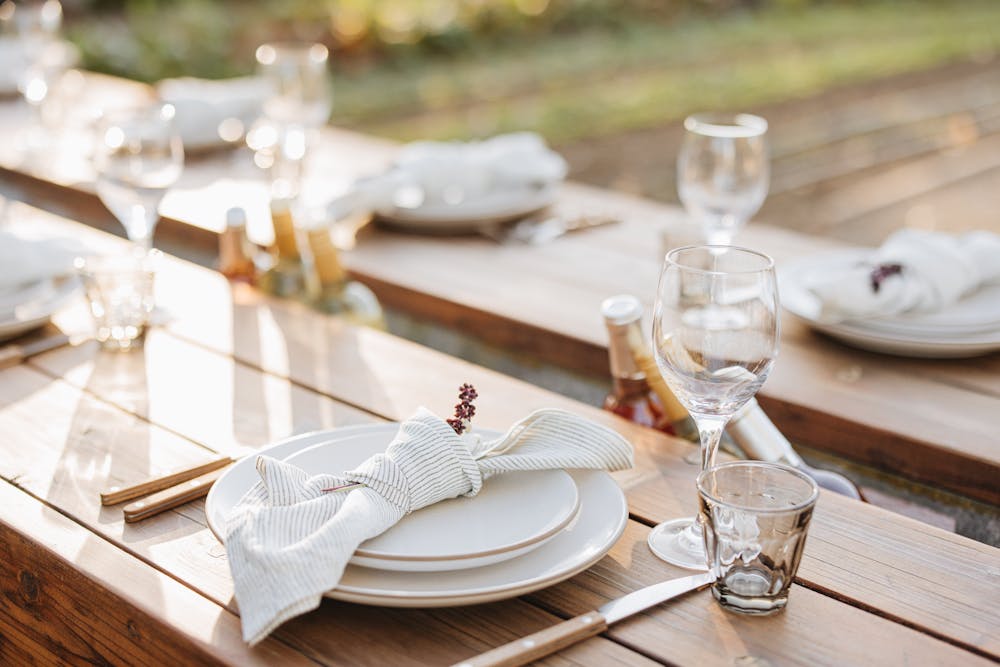 Welcome to Napa Yard, an exceptional dining experience that combines the beauty of nature with the sophistication of culinary artistry. Our 3.5-acre gardens provide the perfect backdrop for your private event, whether it's an intimate dinner party or a large corporate gathering.
Our beautiful gardens and comfortable seating areas provide a variety of options to suit your needs.
We offer a range of event packages that can be customized to fit your budget and requirements. So you can enjoy your special event.
At Napa Yard, we believe that great food and drinks are meant to be shared with loved ones, and we're honored to be a part of your special occasion.
Pavilion
Occupancy 18 minimum-50 max
Surrounded by lush gardens, this open-air pavilion offers a picturesque setting for any occasion, from small, private events such as bridal showers, rehearsal dinners, and birthday celebrations. Making it the perfect location for any event.
Garden Kitchen
Occupancy 50 min-200 max
With its cozy atmosphere and beautiful surroundings, this covered trellis is perfect for hosting weddings receptions and family reunions to corporate events and private parties. The trellis is adorned with twinkling lights and lush greenery, creating a magical ambiance for your special occasion.
Stage Lawn
Occupancy 50 min-600 max
With its natural beauty and ample space, the Stone Stage Lawn is the perfect location for large-scale events such as wedding receptions, corporate gatherings, and community festivals.
Riverside Grove
Occupancy 60 min-160 max
Surrounded by beautiful citrus and plum trees, this tranquil grove offers a serene and natural setting for any occasion, from weddings receptions to corporate events and private parties.
Plum Grove
Occupancy 20 min - 60 max

Citrus Grove
Occupancy 20 min - 80 max
East Beer Garden
Occupancy 50 min 180 max
It features a stage where live music performances and other events take place. It is perfect for hosting events such as live music performances, comedy shows, and more. With plenty of seating available, this area is perfect for a night out with friends or a special event.
West Beer Garden
Occupancy 40 min-180 max
This area is ideal for those looking for a private event space to host their parties, corporate events, or other special occasions. The West Beer Garden offers a secluded setting with including picnic tables.
Bar
Occupancy 18 min -40 max standing
It is a unique feature of the outdoor bar area in Napa Yard - Oxbow Gardens. It is perfect for an informal get together. The Keg Bar is situated on the south side of the outdoor bar and offers a casual atmosphere for guests to enjoy our delicious appetizers and drink packages.
The Point
Occupancy 60 min-150 max
It is a picturesque event area that combines the best features of Napa Yard- Oxbow Gardens. It includes the south gardens, Harvest Table, and Wine Shed, all situated by the Napa River. Guests can enjoy the rustic charm of the Harvest Table, the intimate atmosphere of the Wine Shed, and the stunning views of the Napa River. The Point is perfect for those looking for a unique and memorable event experience.
Harvest Table
Occupancy 20 min - 60 max

Wine Shed
Occupancy 25 min - 60 max
To Book Your Event Through Our Sales Team